Location
From the M1 national highway 9 km, 15 minutes from the city centre of Győr, one hour driving distance from Vienna, Bratislava and Budapest.
The Audi factory is within 10 minutes from the PIIP.


View Larger Map

The PIIP project is organically joined to the Western-Hungarian Economy Axis program as a center gate of intermodal logistics and manufacturing location with uniqe road, air, railway and river transport options.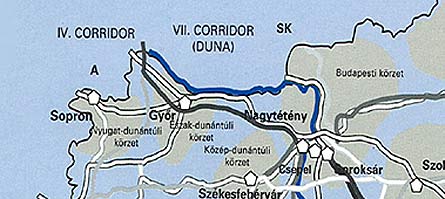 Logistic centers in Hungary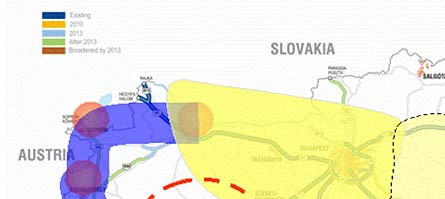 Western-Hungarian Economy Axis program
Taking in consideration the future development and the enlargement of the Győr/Pér International Airport the planning of PIIP is in line with all airport and safety, security measures.

Airport and PIIP plot plans
Noise distribution plans